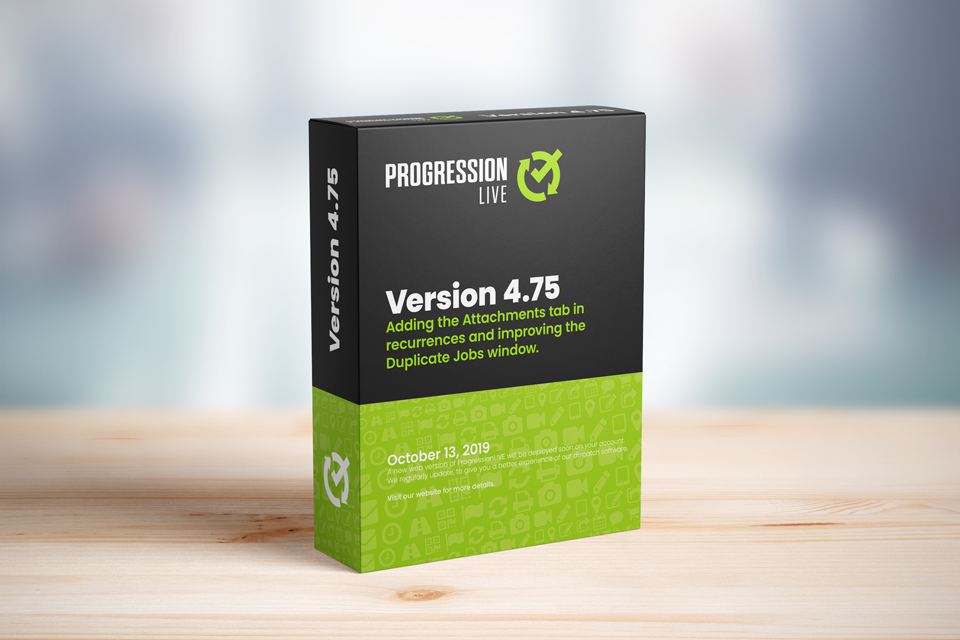 Web 4.75 Update will be deployed on your account
A new web version of ProgressionLIVE will be released soon!
This Web 4.75 Update is mainly about adding the Attachments tab in recurrences and improving the Duplicate Tasks window. We update regularly to provide you with a better experience with ProgressionLIVE dispatch software.
Web 4.75 Update
This update will be deployed starting October 13, 2019.
Adding the Attachments tab in recurrences
We added a new tab in the recurrences: Attachments. Indeed, it is now possible to add attachments to a recurring task. In addition, attachments will be automatically added to the tasks associated with this recurrence.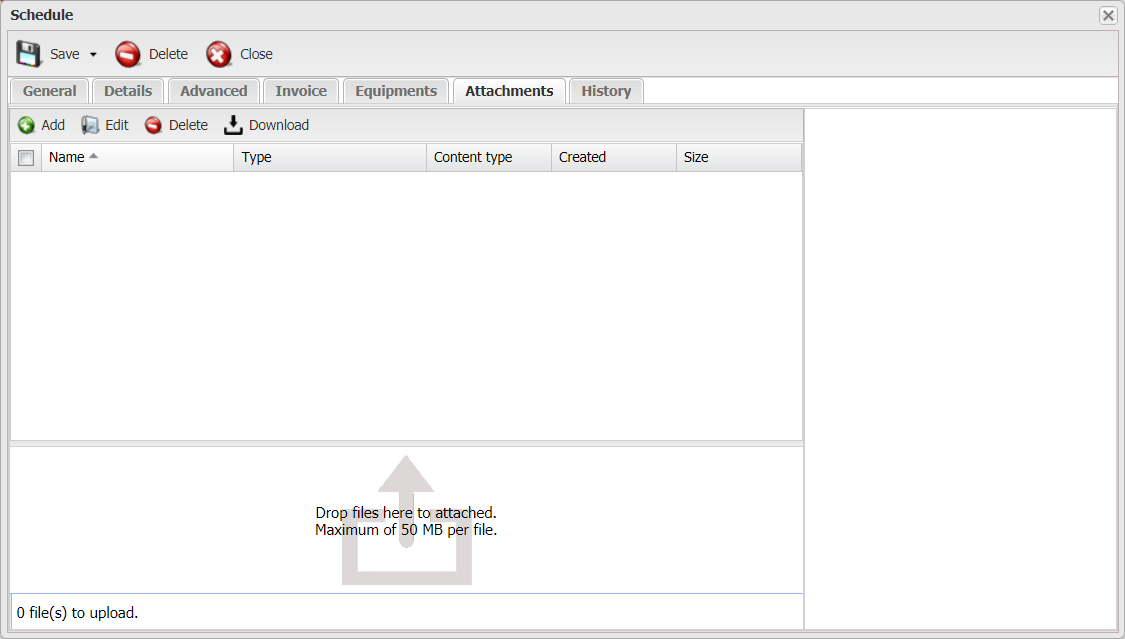 Improving the Duplicate Tasks window
We have made changes to the Duplicate Task window. Indeed, we have simplified the window and improved its flexibility. From now on, it is possible to choose which elements should be duplicated and which ones should be ignored. It is also possible to save preferences for a future duplication.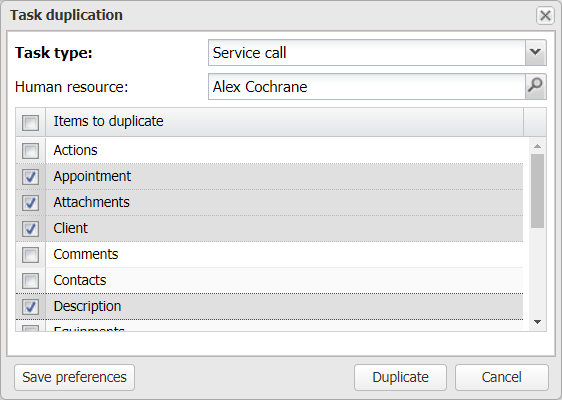 Bug fixes
We have fixed some bugs.
---
If you wish to stay informed of the latest ProgressionLIVE updates and news, subscribe to our newsletter.