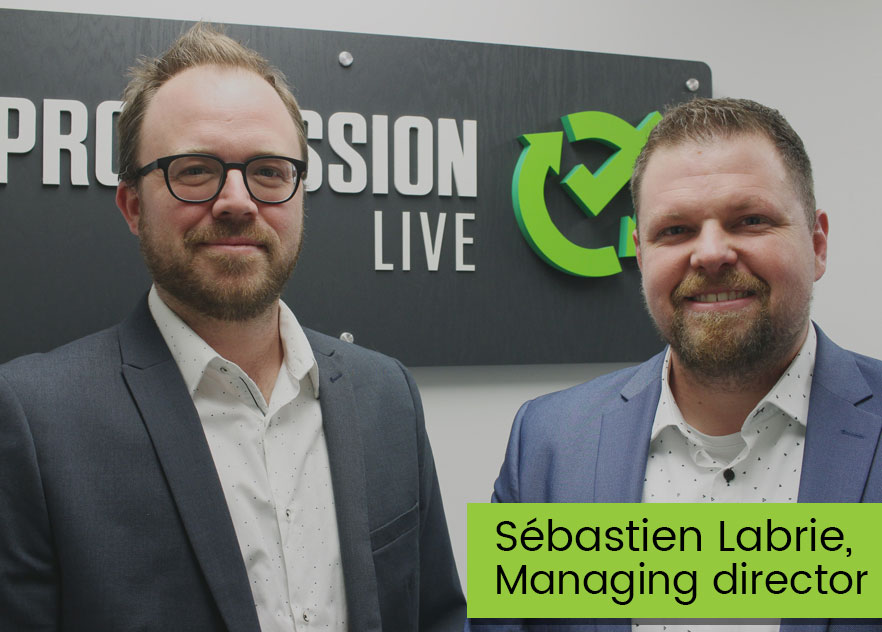 ProgressionLIVE have a great new. Sébastien Labrie is now MD
Sébastien Labrie has been appointed Managing Director
Trois-Rivières, May 28, 2020 – We are happy to announce a big change for the ProgressionLIVE team. After more than 8 years in the business, Sébastien Labrie, a recent shareholder, vice-president of sales and customer experience, continues his ascent and becomes Managing Director.
His experience in team management is used in his new role. But Sébastien will always remain involved with our partners. He couldn't think of losing this privileged contact he loves so much.
If you know Sébastien, you know he's a team guy who hates it things are not going forward. He sees no problems but rather challenges. Recently in place, the Sébastien effect is already being felt … and it's positive.
"When I arrived at Diffusion, my goal was to get involved as much as possible. After the shareholding, it was the logical step to my involvement in the company. », Sébastien Labrie.
Now that he is a shareholder and general manager, what will be the next step in his domination? Who knows? One thing is sure, we are all very pleased with his new nomination.